Protecting our world
The importance of our rainforests can't be underestimated. Every nappy subscription personally protects 5 rainforest trees from deforestation through our partnership with the World Land Trust. Thanks to you, we've now protected thousands of acres of land forever.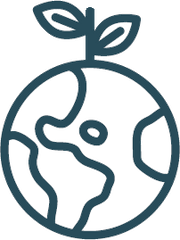 "The money that is given to the World Land Trust, in my estimation, has more effect on the wild world than almost anything I can think of." Sir David Attenborough
Empowering women across the world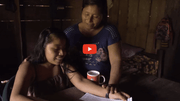 Empowering women across the world
We're passionate about supporting the communities and families surrounding the rainforests too. Many live in remote areas, without access to healthcare and education. Every product we sell helps provide support in these remote areas, to provide antenatal care for pregnant women to reduce infant mortality, and to provide education for young girls to reach their full potential. 
Thanks to your support, children like Erica are able to attend school and achieve their dreams.
Supporting baby banks in the UK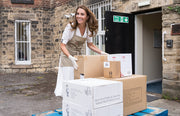 Supporting baby banks in the UK
Since 2020, when demand for essentials skyrocketed amidst the Covid-19 pandemic, we have been donating regular shipments of nappies and wipes to baby banks across the UK. These brilliant organisations help support families by ensuring every child has the basic items they need to thrive.⁠